About Us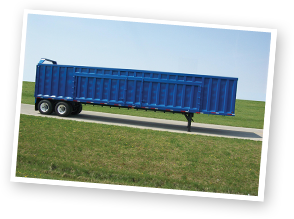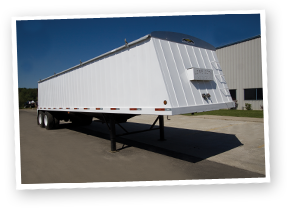 In 2007, Blaine A. Kaylor, President of Midwest Industrial Metal Fabrication, Inc. founded Lime City Equipment (LCE) to service the fast growing agricultural sector of Midwest's business.  After extensive research & development in grain trailer design, structural integrity, corrosion resistance, viable options, and the economies of scale Lime City Equipment began building grain trailers.  LCE is housed in a state-of-the-art 40,000 square feet facility built in 2008.  It includes two (2) production lines with an vaerage capacity of fabricating and finishing two trailers per day.
LCE grew quickly and soon added special application trailers, drag scrappers, rippers, shrouds, and other custom agricultural equipment.  In 2011 we ntroduced a complete line of 5' & 6' diameter Slurry Spreader-Tanker Trailers.
We offer single, tandem, and tri-axles (new or reconditioned) on trailers in lengths from 22 feet through 42 feet.  Look us over and then call us about such standard features as the:
1) 1/4" structural steel with 12 gauge sheet steel on the sides, hoppers, and slides.
2) Primer, asphalt undercoating, and special two-part mastic based polymer top coat.
3) LED lighting                       
 
4) Shur-Lok(TM) tarp system with double ridge straps for the grain trailers
5) 16 trailer colors and 7 tarp colors selection.

6)Roller bearings on hopper doors
In addition to these standard characteristics, we offer  -halogen hopper lights for night-time unloading,          -graphite internal coating for friction reduction, and     -sight glasses.                                                         Talk to us about  your user specific requirements.
LCE has a dedicated team of highly skilled individuals committed to producing the highest quality agricultural equipment and trailers for farmers at fair prices.  Remember LCE when your needs shift in our direction........ it is a good thought and we don't go against the grain.